Health Care
Creating a safe, comfortable environment is of the utmost importance when it comes to patient care. Chardon specializes in servicing the health care industry and understands the impact properly treated cooling towers and boilers have on infection control in your facility. Chardon is the only company to provide the three best guarantees in the water treatment industry: Guaranteed Scale Free Systems, Guaranteed ISO Service at a Guaranteed Price.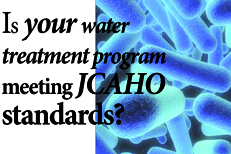 Together we will develop a customized water treatment program to meet your specific needs. Chardon's Iso-9001 certified service technicians will partner with your maintenance staff to ensure your treatment program runs smoothly, conserves chemicals and ultimately results in clean, efficient systems.
We make your Concerns our priority.
Let Us Help Keep Your Patients Safe and Comfortable